Private Dive Charters
From

Sombrero Reef to Key West.
Specializing in Looe Key and the Busch.
Now making daily trips to the Vandenberg!
Cay Sal, Bahamas trips also available.
Private & Dive Charters
Morning - Afternoon - Evening - Night Dives

2 tank dive, up to 6 people.
(ask us why we

do not

recommend 3 tank dive charters!)

Sometimes other divers on a boat are fun, sometimes not.
Your vacation is not a great time to take this risk. Our private charters
allow you to focus on your fun, not someone else's issues.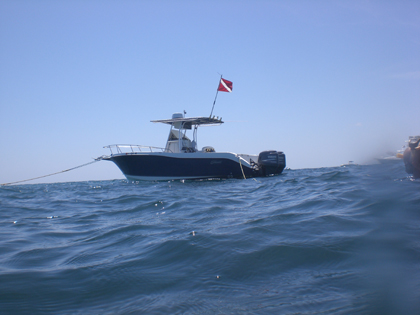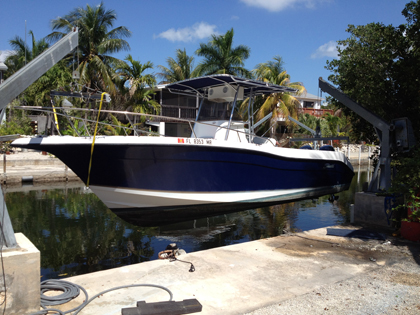 26' Striper with twin 4 Stroke Yamahas.
Radar, the best electronics, and safety gear. Fresh Water Rinse & full head.
VERY pleasant and professional crew. GUARANTEED

Use of Sony Underwater Digital camera included (one available).
Options available to suit your needs, please ask.

For the best possible experience we recommend the Private Charters.

We can usually depart any time!


Private Charter


Just you and your group (up to 6 people)

6 Divers (price per trip)

| | | | |
| --- | --- | --- | --- |
| Destination | Charter | Tanks | BC & Reg |
| Looe Key | $500.00 | $0.00 | $25.00pp |
| Busch & Looe Key | $550.00 | $0.00 | $25.00pp |
| Vandenberg | $600.00 | $0.00 | $25.00pp |


Drinks and snacks included;

Water
Vitamin Water
Coke
Diet Coke

Energy Bars
Fruit
Crackers
Trail Mix



Shared Private Charter




Up to 6 people from different groups



We are not currently offering shared charters
due to demand for private charters.




Snorkelers

subtract

$20 each on 4+ person charters.
Gratuity is appreciate if we exceed your expectations.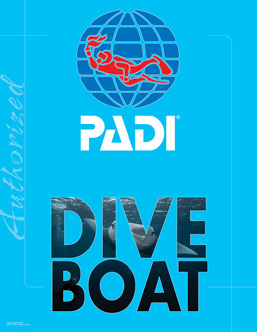 .
Looe Key is the most beautiful reef in the US and one of the top 10 in the world.
Coast Guard Certified Captain plus Padi Instructor available for certifications.
Local Residents for 12 years with over 1500 dives in local waters.
We offer the perfect blend of professionalism and safety, while having a great time doing it.
Fully Insured and certified Coast Guard Captain.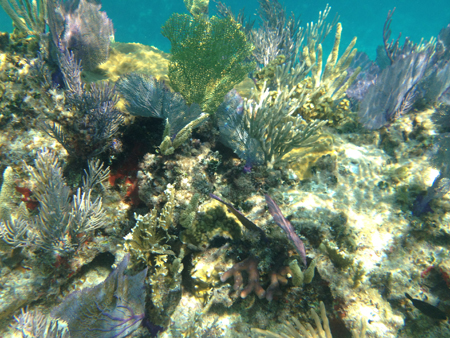 Ask about spectacular Cay Sal full day trips.
These are once in a lifetime trips to the deserted, uninhabited islands of Cay Sal, Bahamas.
Passport required.

The sunset returning home, this is 6 miles out into the Atlantic, a beautiful flat calm day.
We have had 100% satisfaction from all of our guests that have dove with us. Most have said the
dives and their experience with us exceeded, or greatly exceeded, their expectations.
This is YOUR dive trip. A private charter like this allows you to decide your day. If you forget gear, we'll have backups for you.
If you need to turn back early, we will do so immediately. If you want to stay a little longer, we will not rush you.

Photo taken 9/17/06 at a reef known by very few people.
Only 6 miles from Looe Key - 7 from the Adolphus Busch Wreck - 12 miles from American Shoal.

We fill our own tanks and maintain the best air you will ever use.

Free use of Underwater Digital Camera

Extra gear on board so no dive is ruined by lost, broken or forgotten equipment.

Other options available (please inquire) Spear fishing with a local professional, Humane tropical fish collection, Lobstering, etc.
---
Big Pine Key is in the heart of the best diving in the Florida Keys. You will not find better diving in the US.
Summer and fall

(June - November) are the best time to dive with water temperatures in the 80's and mostly calm seas. Air temperatures are in the high 80's or 90's during peak summer, but we have never hit 100 degrees in recorded history (nor have we hit 32!). On land the heat can be tough on people from cooler climates, but on the moving boat it is very nice. We have clear, pollution free air. Thunderstorms can crop up at any time, but last a very short time and almost never interrupt a dive. Water clarity is usually fantastic with 50 feet being an average day. We have many 100 foot vis days when the gulf stream moves in close to shore.
Spring and winter

our water temps dip into the 70's, which is wonderful. Most people require only a skin or thin wet suit. We still have calm periods, but there are fewer than in the summer. Air temperatures are in the 70's with the occasional dip into the 60's. Real winter, which we all say lasts a week, can see a few days in the 50's and a bitter cold winter will see a day or two dip into the 40's. :) Winter is spectacular here. If you really want to see Key West and enjoy the fabulous weather, come in the spring or winter. If you want to get in as many dives as possible, but still enjoy the Keys, come in the summer or fall. Our favorite time is October or November.
Right off shore is Looe Key. Looe Key has been on most Top 10 best diving spots in the world lists in the past ten years.
Looe Key Reef
About 6 miles offshore from our vacation rental (please see our vacation rental).
American Shoal Lighthouse
About 12 miles offshore
Adolphus Busch, Sr.
The "Adolphus Busch Sr" was sunk on December 5, 1998 the 210 foot freighter sits perfectly upright in 110 feet of water. Scuba divers can explore the inside of the ship, with wide relatively safe openings. Located halfway between Looe Key Reef & American Shoal, she is a great dive for more experienced divers. I will post more photos in the near future.
Vandenberg

The "Vandenberg went down 5/27/09 and we were privileged to be there to witness the sinking.
The Gen. Hoyt S. Vandenberg, has a long and unique history spanning two generations in service to her country.
The former Air Force ship was first commissioned as the troop transport USNS Gen. Harry Taylor. The ship saw service in WWII, post-war immigration, the Hungarian Revolution, and the Cold War. After decommissioning, it starred in a popular motion picture that many of us have seen, Virus.
There are other great dive spots in the area including Pelican Shoal, the Sambos, and Sombraro Reef.
Reserving Your Date(s) - Please call or stop by to reserve your dates.
Additional costs/options -
If you are inexperienced or wish your dive to be escorted by a Dive Master or Instructor, please add $75.00.
PADI instructor available for open water and other certifications.
If you have not dove in the past 2 years we require a refresher course which is $75/pp. We will take you to a safe calm place, usually from land to do a complete checkout.
Dives further than Looe Key or the Busche will have a gas/time surcharge.
Payment - We accept all credit cards, and cash.
Please ask any questions.
:)
Captain Rich & Marcie
We don't solicit comments, but there are a few of the many we have gotten from our vacation apartment guestbooks regarding the diving.
"It was even better than expected, and you were fantastic hosts. Thank you thank you thank you" Stacy & Bill 1/2006
"I was amazed at the diving, (as you know when I went on and on about it), and you were the best dive partner I have ever had. I felt like a local, for 7 days. Thanks Rich & Marcy" Chuck 11/2005
"I never knew diving could be this great. Not only the reef but the whole experience. See you next year for sure." Jason 4/2008
"I have not ever been a very comfortable diver but your patience with me and obvious concern for my comfort and safety was priceless. The decision you helped me make on my first day not to dive was right on and really appreciated. I am a better diver after my trip with you and Marcie" Bob H 6/2008
Legal Stuff - I reserve the right to not allow use of the scuba tanks, scooters or watercraft if I feel there is a safety issue nor can I guarantee their availability if there is a mechanical breakdown. Diver agrees use of items on the boat is optional and will assume all liability to person or property for use of any recreational items, and in addition if any item is damaged or destroyed, to pay full damages, replacement, or repair costs. Children must be supervised by an adult at all times. Diver agrees to be experienced and comfortable diving. Any necessary medical exams should be taken before arrival. Diver agrees to disclose any and all medical conditions, and past dive mishaps to the captain before the trip.
We reserve the right to refuse or discontinue any trip if we feel there is any safety issue.
Please ask any questions! We do have a great vacation rental if you need accommodations.